About
Bumrungrad Hospital
About Bumrungrad
Hospital
Founded in 1980, Bumrungrad International Hospital has been a global pioneer in providing world-class healthcare services and international patient support for nearly four decades. Located in the heart of Bangkok, Thailand, a cosmopolitan megacity nicknamed "The City of Angels" and renowned for its culture of exceptional hospitality and delicious cuisine. Bumrungrad is an internationally accredited, multi-speciality hospital listed on the Stock Exchange of Thailand since 1989. One of the largest private hospitals in Southeast Asia, Bumrungrad International Hospital cares for over 1.1 million patients from more than 190 countries annually.
Vision
Bumrungrad International Hospital will provide world-class holistic healthcare with innovation by 2022.
Mission
To deliver innovative clinical and service experiences, accomplish operational excellence and establish a transdisciplinary care team with quality and humanized care.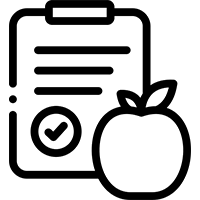 Endocrinology, Diabetes & Clinical Nutrition​​
Cardiology
At the Bumrungrad Heart Institute, our team of cardiology specialists can provide care for even the most complex heart conditions.
Achieving success in such cases requires the various members of the team to cooperate closely with one another and with the full support of a multidisciplinary team of medical specialists all working with the same goal in mind.
That goal is to keep patients safe while ensuring both the patients and their loved ones can enjoy their lives as healthy and fulfilling as possible.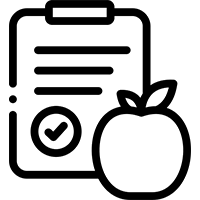 Endocrinology, Diabetes & Clinical Nutrition​​
This department​​ at Bumrungrad International Hospital offers a comprehensive approach to the treatment of diabetes and other endocrine disorders.
Its internationally trained team of diabetes specialists helps children and adults take charge of their health and well-being.
Urology
Bumrungrad's Urology Center devotes itself to helping you with rapid, accurate diagnosis and immediate, effective treatment for a wide range of urological and genital problems for both males and females.
The focus is on non-invasive and minimally invasive treatments that deliver the best possible results with minimal discomfort.
Robotic Surgery Centre
The Bumrungrad Robotic Surgery Center was founded on the commitment to deliver continuous improvements in the quality of healthcare services — by welcoming innovation and advanced technologies.
Bumrungrad Hospital first adopted robot-assisted surgery in 2016, beginning with the surgical treatment of prostate cancer.
Diagnostic Centre
Diagnostics at Bumrungrad International Hospital features some of the most advanced diagnostic and therapeutic modalities available in the world today.
World-class physicians and therapists are committed to providing the best possible diagnostic care.
Spine Centre
Bumrungrad Spine Institute is prepared to provide a comprehensive range of treatment and care for spine-related matters, with the experience of treating more than 12,000 spine patients in 12 years.
It was established with the medical team's commitment to working towards standards of excellence in treatment quality as well as relentlessly bringing in advanced approaches and technologies to care for spine patients.
All this is intended to deliver care with positive outcomes allowing patients to return to their daily routines with good quality of life.
Fertility Clinic
The IVF Clinic in Bumrungrad International provides personalized, quality fertility care in the region.
As one of the leading fertility centres in Southeast Asia, our dedicated staff has helped thousands of couples realize their dreams of creating a family.
As part of Bumrungrad International's commitment to compassionate care, the patients are paired with expert care coupled with advanced technology and high success rates.
Therapists & Nutritionists
We were contacted by Rasid Yaqub, a patient from Pakistan who had been referred to us by his local professor and doctor consultant. Upon his arrival, it was determined that he had suffered extensive liver damage, with a 96% loss of function. Throughout the entire process, from the initial consultation to his return home, we strived to provide Mr. Yaqub with exceptional care and support. As far as his recovery is concerned, he says "I'm feeling as if I have never had a surgery."
We had the privilege of providing medical care to Barno from Uzbekistan, who generously donated a portion of her liver to her brother. Our team was responsible for managing the entire process, including visa and other formalities, and successfully performing the transplant surgery. Barno's postoperative recovery has been smooth, and she reports experiencing improved health with her liver showing signs of growth during her regular checkups. We are grateful to have been able to assist Barno and her brother in this life-changing procedure.
Sebastian William, a patient from Tanzania, presented to our medical facility with symptoms of rhythm problems and aortic valve dysfunction. After a comprehensive evaluation, he opted for a leadless pacemaker to manage his condition. Given his interrupted inferior vena cava, we employed a gradual serial upgrading dilatation of the jugular vein to successfully implant the pacemaker through the right jugular vein. Mr. William's postoperative recovery has been smooth, and he expresses gratitude towards our team, specifically Dr. Vanita Arora and Dr. Mukesh, for providing impeccable care and commitment throughout his treatment.
Are you a patient, looking for an opinion ?
To partner up with largest MVT aggregator